Broadcast to
20

Million
consumers a month
!
A new TV Network your customer is guaranteed to see.
broadcasts entertaining content, store promos and full motion advertising to shoppers in the highest trafficked areas of the supermarket.
Watch Video
Million
Consumers
Per Month
Million
Impressions
Per Month
... and growing!
Learn More
For more information on our Shopper Engagement Print Display Programs click here to visit our Adcorp Media Group web site to see our full suite of marketing products.

Learn More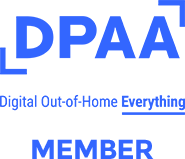 Copyright © 2022 Northeast Advertising Corp. All Rights Reserved.
914-909-2960