Contact
Adcorp 360 to advertise with supermarket digital signage,.
If you have any other questions or concerns contact us at:

1 877 3 ADCORP

Adcorp Media Group
50 South Buckhout Street
Suite 200
Irvington, NY 10533


Get Directions
For more information on our Shopper Engagement Print Display Programs click here to visit our Adcorp Media Group web site to see our full suite of marketing products.

Learn More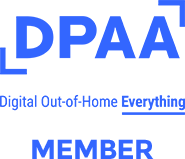 Copyright © 2018 Northeast Advertising Corp. All Rights Reserved.
1.877.3.ADCORP